Exhibitions
Wandsworth Artists Open House 2013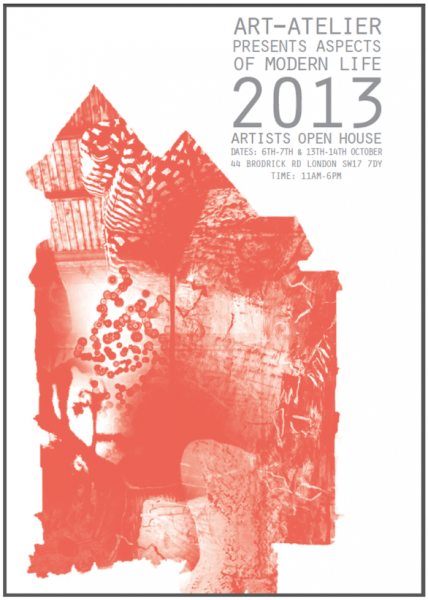 Pure Autumn Art Fair 13 - 22 SEPTEMBER 2013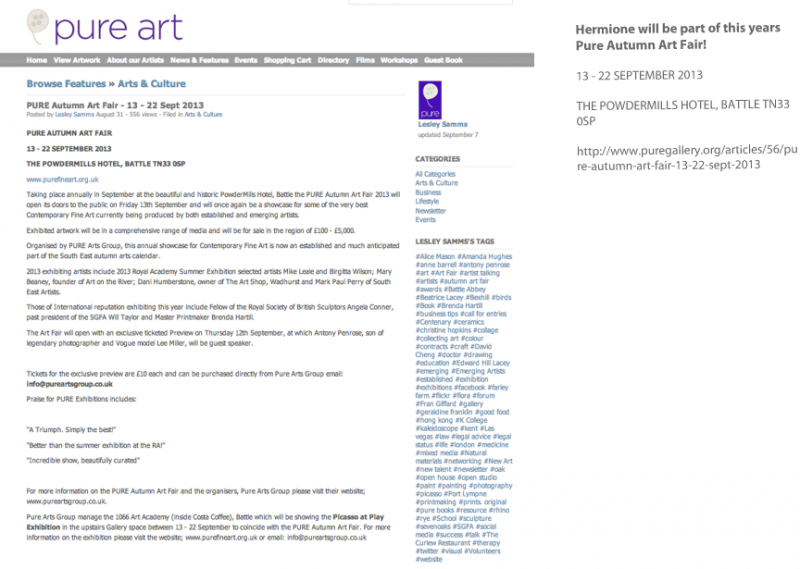 Wandsworth Artists Open House Weekends 2012
Artists' Open House Weekends
Saturday 6-7th October
Saturday13th-14th October
From 11am to 6pm each day
Art-Atelier return with new exciting work including collages, paintings, silk screens, and puppets.
This year we have around 200 artists showing and selling artworks at 93 places across the borough. Visitors can expect to find a variety of works, from ceramics and jewellery, to paintings, prints and sculptures. Not all the places are open on both weekends. Please check each listing for when studios are open.
Local cafes are included in the listings so that you can pace your visits with refreshment stops. Some of them are showing art works and details of framers are also provided. At the back you will find a map to make it easy to see where venues are located.
Throughout September and October you can win fabulous prizes and read exclusive interviews with artists and crafts people from Wandsworth Artists' Open House in SW and rise magazines. You can also find further information on the event, as well as an enlarged map of the venues.
Art Atelier Open House: Art Escape
Art Atelier is doing the Wandsworth Open House Weekends for the 6th Year running, following the success of previous years. This year the show is titledArt Escape on 1st-2nd October 2011 10am-6pm and the 8th-9th October 10am-6pm.
This year there will be work by artist Ingrid Lucas.
http://ingridlucas.co.uk/MA/index.html
A Few Friends:
An Exhibiton curated by Will Aesop at TestBed1 Studio.
Phil Dobson is participating in A Few Friends: An Exhibiton curated by Will Aesop at TestBed1 Studio, Battersea 19th-25th September, 2011
A mix of designers, architects and artists at 33 Parkgate Road, 10am-6pm Daily.